Perfectly Practical All Year Round
Greenfield's grass is a Sussex based family run business that supplies and installs artificial grass as well as patio, decking, fencing and brickwork and general landscaping.
Lots of options
Our grass comes in all types and budgets to help you choose the right grass for your needs.
Contact us for a free quote or to request samples
Landscaping
We are more than just artificial grass. We can make your dream garden a reality with our experience with landscape gardening.
Look & feel
Our grass looks and feels just like real grass, but without the mess and high maintenance, plus its great for kids and pet-friendly.
Skills & expertise
We take extra care when installing our artificial grass so ensure that it stays looking great for years to come.
A little more time spent getting the base and groundwork right will benefit you in the long run.
All year round beautiful lawn
Artificial grass means no more mowing and mess and an immaculate looking lawn all year round.
Plus because there is no mess this means your family can make the most of it even when the weather turns bad.
Draw straw-like grass and rock hard soil are a common sight in most gardens in the summer months in the UK. To keep your lawn looking green all year round you will need to water regularly with sprinklers. This takes time and costs money as well as being bad for the environment.
Installing artificial grass could save you as much as 70% on your water bill. Yes, there is an initial outlay that is more expensive than using turf but when you look at the benefits of no more mowing and watering and the extra use you will get in the winter months it's well worth the investment.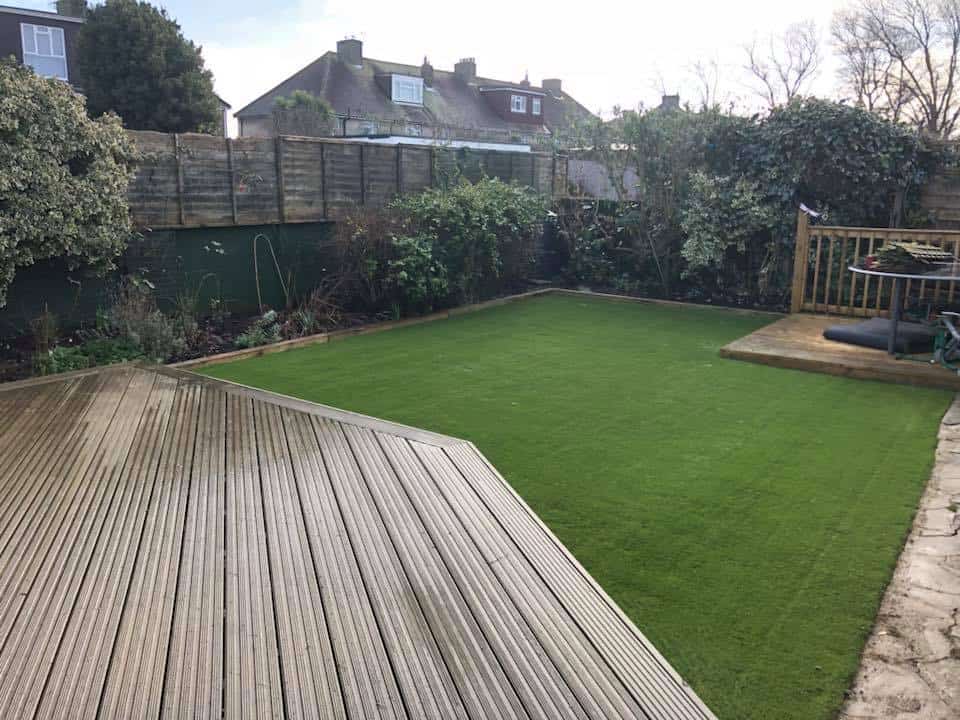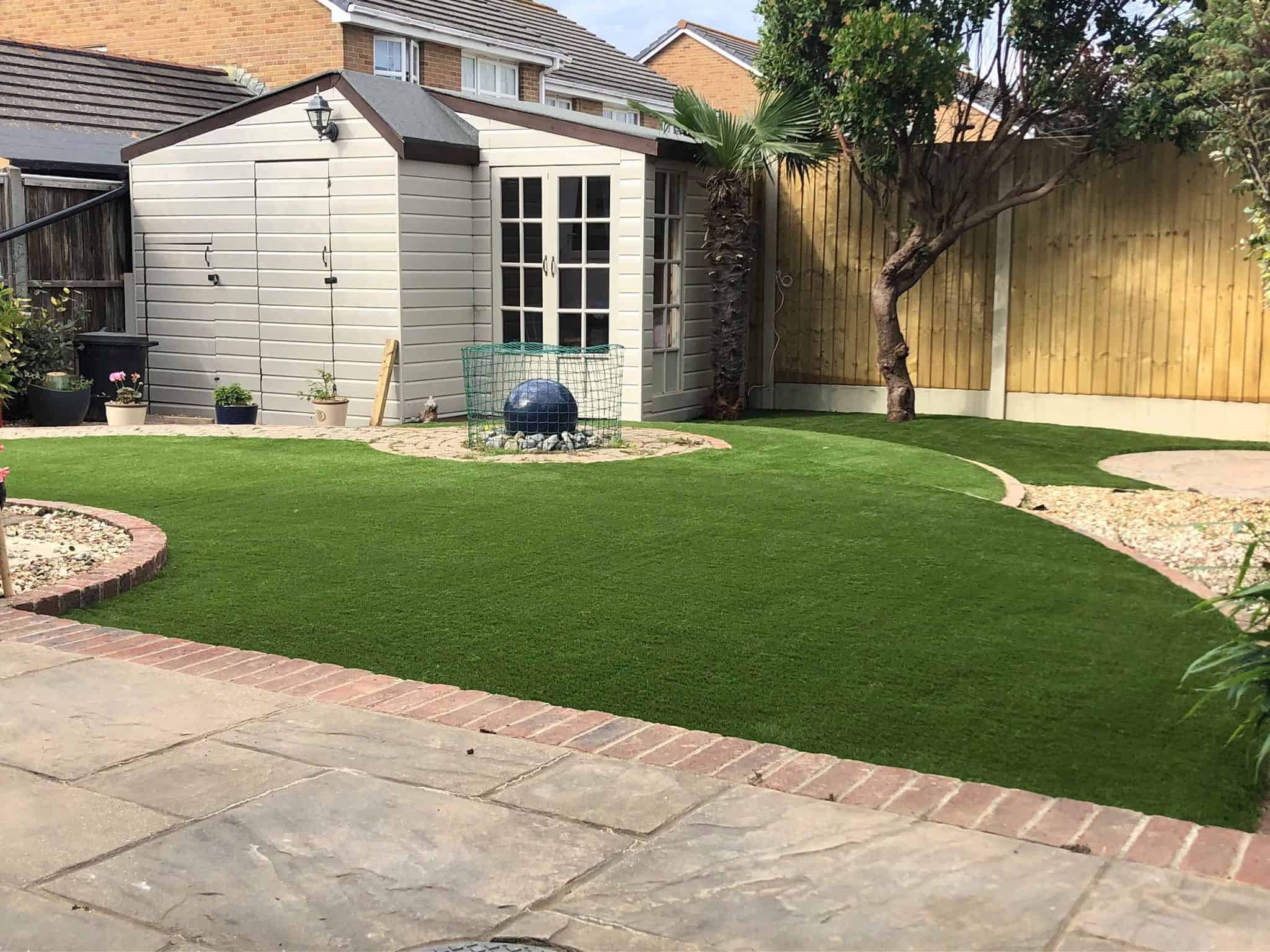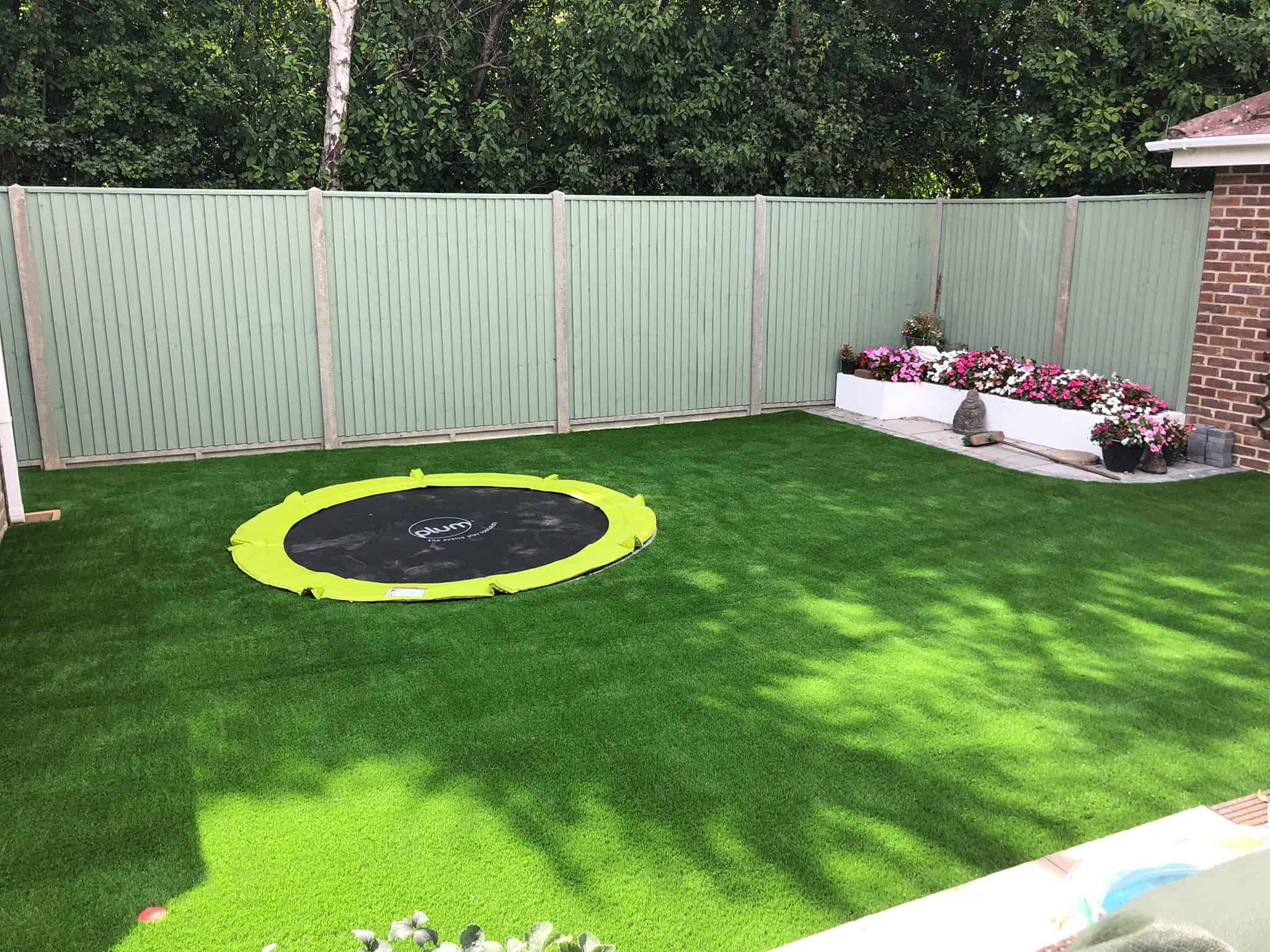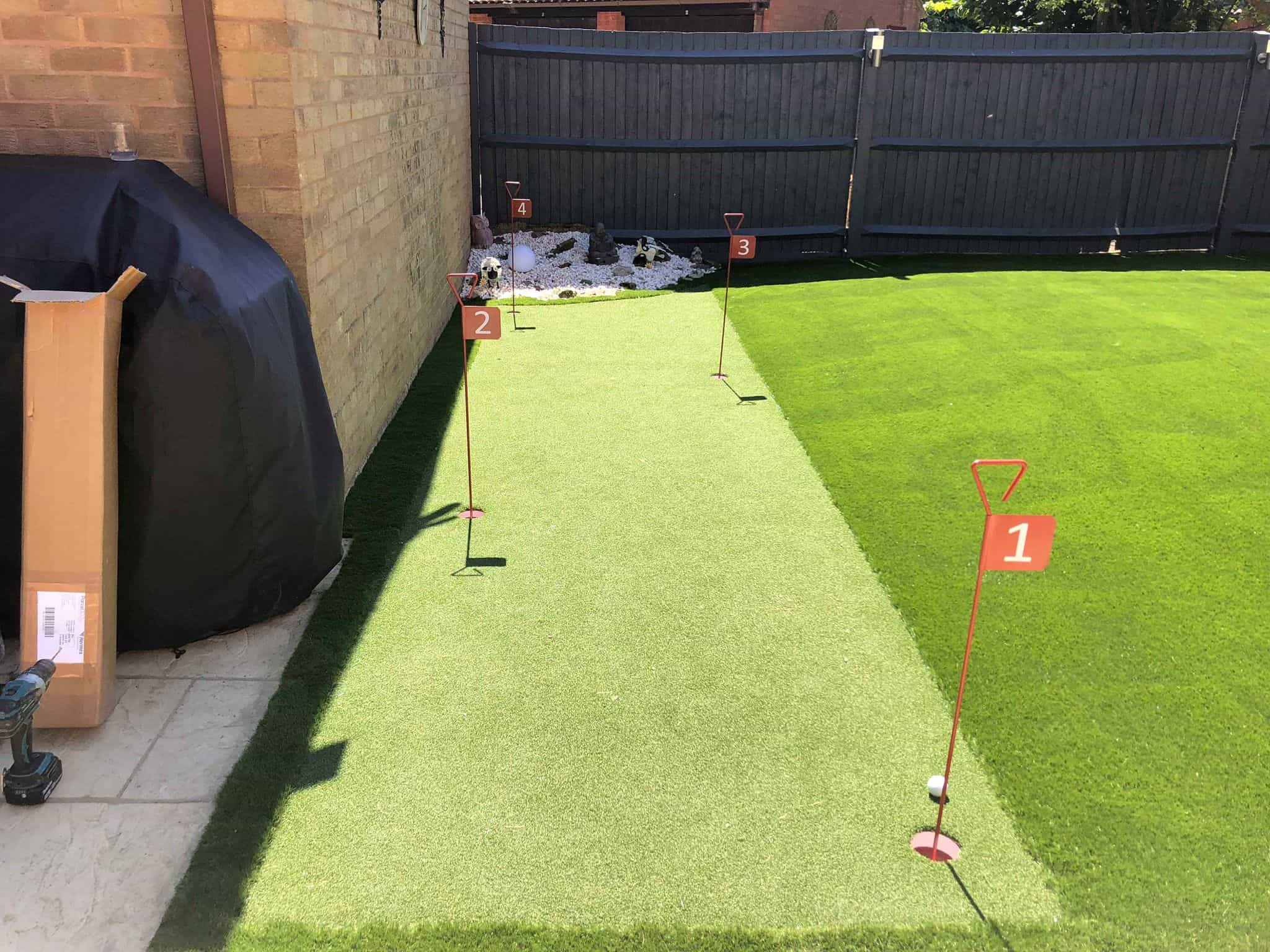 Pet Friendly
One of the biggest concerns with customers is if our grass is pet friendly? Dog's love artifical grass and its easy to clean and maintain.
Low Maintenance
You can finally get rid of the mower and the hassle of grass cuttings! Also no more weeding and watering. What will you do with your spare time?
Child safe
Our grass is the perfect surface for children to play on. It's as soft as real grass but without the grass stains!
Transform your garden today